Our Expertise

Central Florida Tech Grove creates connectivity and collaborations to support development of innovative solutions addressing the needs of the military. It provides education, support, and access for small businesses wanting to connect with the Modeling, Simulation & Training and Human Performance industry. Some of the many services we offer are:

Identification of hard problems within MS&T and provide opportunities for non-traditional technologists to address them leveraging prize challenges and colliders
Access to our Innovation Cells which are a simulation and training platform that can be used for gap analysis, prototype testing, and exploring collaboration opportunities with the Team Orlando services.
Host outreach events, capability demonstrations, monthly and weekly social engagements
Create solution ecosystem workbenches, sandboxes, cyber warfare labs, and hack-a-thon competitions
Curate technology demonstrations both physically and virtually
Connect innovators with small business, OEM, academia, capital institutions, and media resources that help move their innovations to commercialization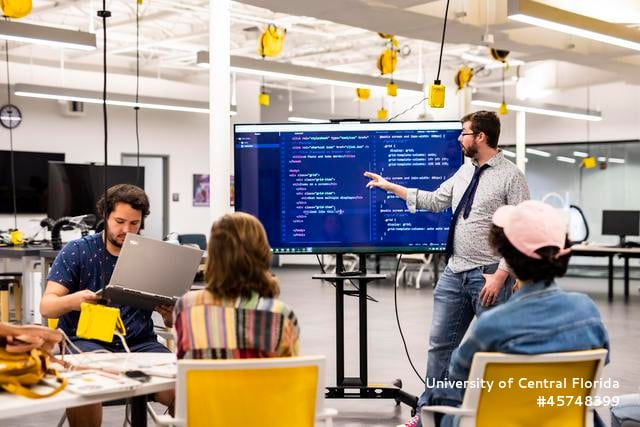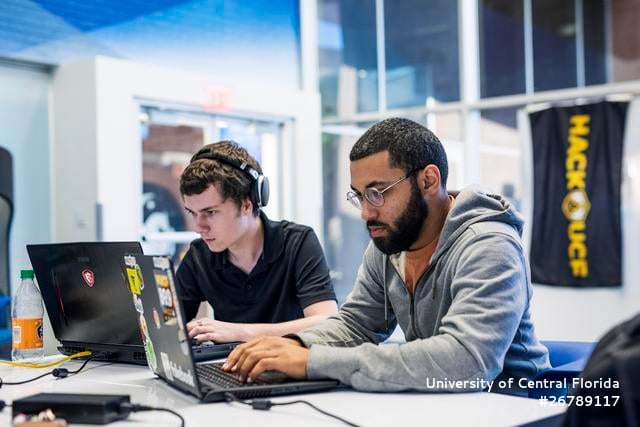 Our Presence

Tech Grove is centered in the heart of the United States' defense modeling, simulation, training and human performance development industry – representing over $6 billion in program spending each year. With an innovative physical, and virtual, presence, we facilitate the connections, discussion and workshops that lead to accelerated adoption of new ideas to solve some of the most challenging questions facing the training and preparation of our soldiers, sailors, airmen, marines and guardians.
Our Connections

Our customers are the world's leading buying Commands for modeling, simulation and training, and human performance solutions for our nation's national defense agencies. In addition to the six commands that are Tech Grove stakeholders, other defense and national security agencies have operations in Central Florida As well such as the Department of Homeland Security, Veterans Health Administration, Army Contracting Center - Orlando, the Army Training and Doctrine Command (TRADOC), Defense Health Agency, and Defense Advanced Distributed Learning Initiative. Our neighbors are leading research universities such as the University of Central Florida, the University of South Florida, and the University of Florida. We are surrounded by global corporations and small businesses developing training solutions for our warfighters. We are connected to other defense innovation hubs such as the NavalX Tech Bridge Community, DefenseWerx, National Security Innovation Network, and others.
About Tech Grove
We were established by a Partnership Intermediary Agreement between the Naval Air Warfare Center Training Systems Division (NAWCTSD) and the University of Central Florida Research Foundation. Additional stakeholders and members of Tech Orlando are the Army Program Executive Office for Simulation, Training, and Instrumentation (PEO STRI), the Air Force Agency for Modeling and Simulation (AFAMS), the Marine Corps Program Manager for Training Systems (PM TRASYS), Army Futures Command Synthetic Training Environment Cross-Functional Team (STE CFT), Army Simulation Training and Technology Center (STTC), and Space Force Space Launch Delta 45 (The Forge).
Tech Grove reaches across the county to attract innovators from all sectors to connect and collaborate to support accelerated development and fielding of innovative solutions addressing the human performance needs of our military. It also provides education, support, and access to small businesses wanting to connect with the Modeling, Simulation & Training, and Human Performance industry.